Polaroid i1038 Digital Camera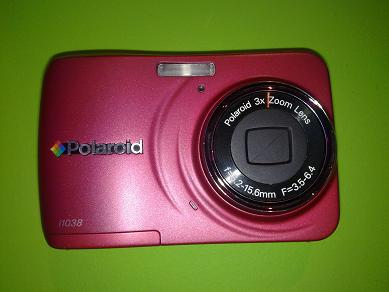 First up is the Polaroid i1038 digital camera. A tiny, near-credit card
 sized compact, it  has a 10 megapixel sensor, features a 2.36" TFT LCD screen,
and a 3x optical zoom as well as face tracking and panoramic stitching modes.
Share
Though Polaroid are best known for their analogue range of instant cameras, this year sees them introducing three new budget-friendly digital cameras. Tech Digest went hands on with the Polaroid i1038, Polaroid t1488 and Polaroid t14158 cameras yesterday. Scroll down for some pics and our thoughts below.