Apple iMac orders delayed; display issues to blame
Share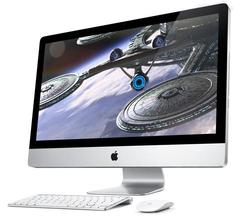 Those looking forward to unwrapping a shiny new iMac this Christmas better start steeling themselves for disappointment. Apple are set to delay shipments of their 27 inch iMac model, citing display issues as the reason.
Flickering screens and displays with a washed out, yellow look have sparked numerous complaints on the Apple iMac (Fall 2009) Issues blog. At least half the blog's 678 commenter-leavers have experienced the problems.
The model in question comes in either dual-core or quad-core formats and contain the AMD ATI Radeon HD 4670 or 4850 model graphics cards.
While Apple hope to have the problems rectified within a fortnight, some resellers are reporting delays of as much as a month on their orders according to Computerworld.
Have you had any problems with the above iMac model? Let us know in the comments below.
Via: Apple Insider
For latest tech stories go to TechDigest.tv