Polaroid is back – in an instant
Share
Summit Global, the exclusive licensee of Polaroid imaging, has announced the return of one of the world's most iconic camera brands.
Polaroid will once again manufacture a range of classic instant film products like the Polaroid "600" instant film, and also bring back a range of instant cameras to use them with, including the easy to use 'Polaroid One'.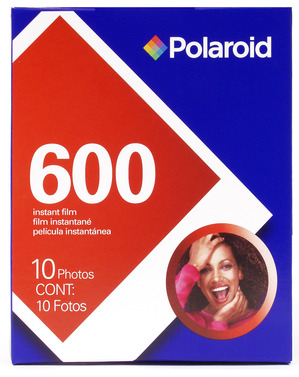 As well as focusing on traditional analogue film, Polaroid will continue to develop its digital instant platforms, enhancing the revolutionary ZINK (zero-ink) technology used in the Polaroid POGO Instant Digital Printer. This allows users to print photos instantly from a mobile phone or digital camera.
One new product that is planned is the Polaroid "TWO", the digital version of the traditional instant camera as well as the Polaroid "THREE", an instant digital camera that produces 4inch x 3inch instant digital photos.
Says Giovanni Tomaselli, Managing Director of Summit Global: "With significant marketing effort being applied to instant photography, both with the re-launch of instant film and through product line expansion of the digital formats we will introduce the Polaroid Brand to younger consumers and ready them for a lifetime of Polaroid experiences."
Certainly Polaroid was a classic in its hey day back in the 1960 and 1970s, but the world has moved on very quickly since its departure from the instant camera market in early 2008. It will be interesting to see if it can compete in the digital age with its new range of instant digital cameras.
For latest tech stories go to TechDigest.tv