Despite the diverse range of mobile phone handsets boasting a myriad of advanced features, 60% of UK consumers still use their mobiles exclusively for sending text messages and making phone calls.
Three in five people who took part in the SNAPin Software survey said that they were simply not interested in using the other mobile services available on their phone, while nearly a third were confused about how they'd be billed, and one in five said they couldn't be bothered to learn how to use new features.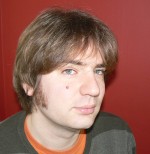 Stuart Dredge writes…
We live in a convergance era. My phone plays music, my iPod runs games, my set-top box has a whirring hard drive, and my fridge spends half the day pissing about on YouTube rather than keeping my carrots cool. That's progress, I guess.