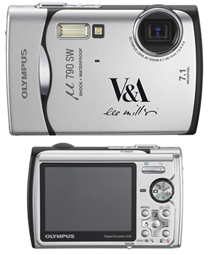 I was just having a peek around on the Victoria and Albert Museum online shop, and noticed this limited edition Olympus 790 SW camera. Released – I assume – last year to mark the birthday of the acclaimed photojournalist, Lee Miller.
It's the standard 790 SW we've been familiar with for a while now, with 7.1-megapixels and 3x optical zoom, however the price has gone up a smidgen, to £250. £50 buys you Miller's etched signature…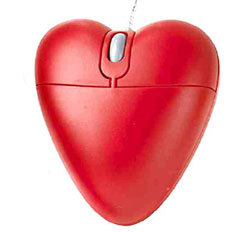 Apple might want you to show your love with a pink iPod, but if that's out of your league financially, you could go for the heart-shaped mouse instead.