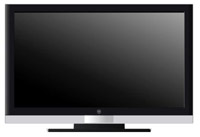 The next VIOLENT TECH WAR will be about "the last foot" – or how to get HD signals from your HD player to your telly without needing a cable.
Yes, that really is a big problem for some people.
As with everything new, there's a billion (or maybe about three) competing formats and groups…

Ultra Wideband (UWB) technology, which allows devices to communicate wirelessly at high speed over relatively short distances, has been given the go-ahead by Ofcom to be used unlicensed in the UK.
Normally, equipment which uses a part of the radio spectrum requires a license from Ofcom in order that any interference between different users can be managed. However, UWB technology has a low power output and shouldn't interfere with other signals.