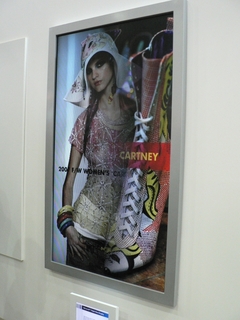 Though not the first company to pull it off (Sharp demoed something similar last year), LG.Philips has unveiled its "tri-directional" LCD panel, capable of displaying three separate images at the same time, with the different images viewable from 50 degrees to the left and right as well as the centre.
The LCD panel is a full HD (1080p) 47-inch screen offering 10-bit RGB colour, 250cd/m2 luminance, and 8ms response time.
The company has also shown off another panel which can be used to prevent people from seeing what's on the screen if viewed off-centre.