Check out this astonishing clip from what used to be the BBC's flagship technology programme. In it, the presenter talks about the "information super highway" and makes a number of startlingly accurate predictions about how it, web browsers and broadband will change the way we live. Perhaps we should start paying more attention to what…
rrow's World online. For anyone born after 1990, or who lives outside the UK, Tomorrow's World was an early evening show in which the presenters paraded a range of gadgets and innovations that they predicted were going to change the way in which we lived our lives.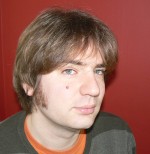 Stuart Dredge writes…
The BBC has moved quickly to deny rumours that it's planning to revive Tomorrow's World, its science show that ran for 38 years before being mercifully put out of its misery in 2003.