There's been a fair amount of negative publicity about ad-supported music download service SpiralFrog in the last year, focusing on its launch delays and financial losses. But the company at last has some good news to report.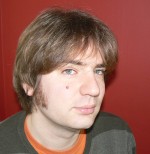 Stuart Dredge writes…
The music biz is an industry in search of a viable business model right now. Figures released by the IFPI earlier this week showed that while legal music downloads rose 85% last year, that growth was outweighed by an 11% drop in physical CD sales – meaning that overall, global music revenues fell by 5%, which represents more than a billion dollars less than in 2005.
If you were looking forward to trousering free tunes in return for listening to a few adverts… well, you might have to wait a bit longer. SpiralFrog, which was due to launch late last year, has reportedly run into problems….