What is going on at HTC? Just days after this awful rap video emerged HTC has come up with another musical howler. Watch the video above to see HTC's executives in the "HTC Super Band" perform HTC's official corporate song "We Are One". Apparently it was shot at the company's Chinese New Year celebrations. It's…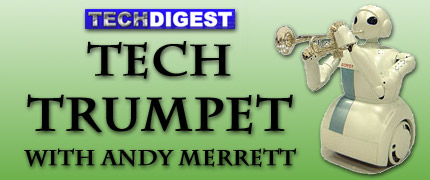 It's the second Christmassy Tech Trumpet, where I attempt to make vaguely musical (and festive) sounds using a variety of gadgets and computers.
Last week you got a slightly different version of O Come All Ye Faithful. This week, I'm paying tribute to Rudolph, the infamous red-nosed reindeer.
In a hat tip to Santa, who has to travel the entire globe in just one night, this version uses lyrics gleaned from multiple automatic translations from Google Translate.
The original English lyrics were translated into Bulgarian, then Croatian, Danish, Finnish, Filipino, Greek, Hebrew, Hindi, Japanese, Russian, and then back into English…
I've got to be honest here. I hate it when people write songs in an attempt to be funny. YouTube is full of wacky raps about this, that and the other. Here's the latest one which tries to encapsulate everything person that's become (in)famous via the 'net. You can have one geek point for every one you recognise. Maybe one to listen to with the sound off…