Christmas songs are all over the radio, mince pies are stacked high in Tesco's and you've started whacking your thermals on before you get into bed for the night . Yep, the festive season is officially in full swing.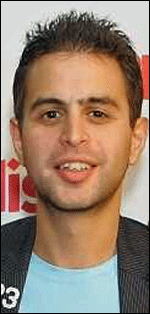 Jonathan Weinberg writes… It's meant to be the one day of the year when you can have a total rest. No work (for most of us), nothing to do indoors other than eat, drink and be merry and with no real shops open, no reason to be tempted to spend cash on anything other than spare batteries that you forgot for those gadget presents and some cream for the mince pies.
So what on earth possessed people to finish up their turkey and pigs-in-blankets, watch the Queen's Speech and then nip upstairs and buy a TV or toaster from the likes of Comet or Currys.
I don't know, sure Christmas is a time to be with the family, or if not, it's a time to get drunk on Advocaat or Sherry so that your handy is not even steady enough to use a mouse. It is not the time to be shopping online, no matter how many bargains there might be out there…