Tag:
royal liverpool philharmonic orchestra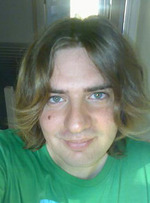 Stuart Dredge writes…
The biggest problem faced by classical music? The people who actually like it are all dying, and the only time The Kids are exposed to moving orchestral symphonies is if they hit the wrong button and accidentally tune into Double Clef FM in Grand Theft Auto III.
How to attract new audiences? One method is to hire a wind machine, a piano and get Myleene Klass in for another album session. Another option is *shudder* G4. And the third method is to turn your entire orchestra into avatars and have them play a concert in Second Life.