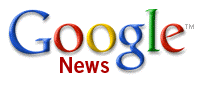 Google is set to expand its Google News offering by not only providing the headline and excerpt from a wide variety of online news sources, but also allowing those featured in those articles to comment, and have those comments published alongside the article link.
In theory, the system will work by allowing people or organisations mentioned in news stories to submit stories to the Google News team, who will then display those unedited comments.
Initially launching in the US, and rolling out elsewhere if successful, the scheme poses some interesting questions.