The watch range that, if you're lucky, narrows the time down to the nearest hour or so, has been updated again. Check out the sensational Tokyo Flash Oberon.
The Oberon's weird selling point is its black steel body and curvy lines, with a dazzling white LED display on the top…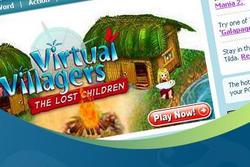 MySpace has revealed its next big push: into casual online games. The social network is launching MySpace Games early next year, in partnership with gaming firm Oberon Media.
It'll let you play hundreds of web games, including multiplayer titles, while also sharing them via your MySpace profile. The games will all be free of charge, and will tie into MySpace, for example letting you play against your friends. In-game chat will also feature heavily. MySpace and Oberon are promising "further community initiatives" in early 2008 too.