Welcome to part three of Which Tech Are You! This week, given Ask.com's remarkably undrastic relaunch, we have a gaggle of search engines for you to become. Are you the calm, serene, but world-dominating Googleborg? Or are you feisty Yahoo!? Find out over the jump…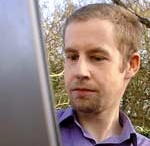 Andy Merrett writes…
Now that the deal with the first US version of the iPhone is virtually tied up, the rumourmongers have turned their attentions squarely to Europe.
Yes, I'll come out straight away and call it a rumour, because I'm not convinced that Monday will see an announcement from Apple about the European iPhone.
If I'm proved wrong next week, so be it.
Guy Kewney at Newswireless.net has published a story claiming that Apple has struck a rather complicated deal between Vodafone, T-Mobile, and the Carphone Warehouse.