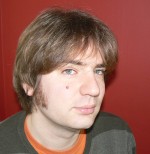 Stuart Dredge writes…
So, Prince released his new album 'Planet Earth' in the UK by bundling it for free with last weekend's Mail On Sunday newspaper. More than three million copies were apparently printed, with some music fans buying several copies with the aim of making their fortune on eBay (although they were soon disappointed).
Did you get a copy of the Mail on Sunday yesterday, with its free covermount of Prince's new album? Some people got ten copies, with the aim of selling their spare CDs on eBay for a huge profit.
The Entertainment Retailers Association is currently deleting all its Prince MP3s in a big sulk. Even Sign O' the Times. The sulk is over the Mail on Sunday giving away an estimated three million copies of Prince's new album 'Planet Earth' over the weekend.
The ERA is angry that the move was clearly designed to boost newspaper sales…