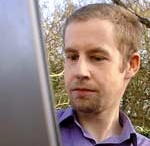 Andy Merrett writes…
Oh no, not another opinion piece about Facebook?
Yes, Facebook is now almost as ubiquitously talked about in non-geek circles as the iPhone or the iPod, or Potter's latest escapades.
Irritating isn't it?
Oh sure, Facebook is now the fastest growing social network for over-25s in the UK (much to the disgust of their kids, I imagine), but when did it start getting complicated?
No, the system's not technically difficult to use – that's the whole point and is why you shouldn't really be taken aback when your gran adds you as a friend, however wrong that might feel socially.
What's more complicated is managing all these pesky applications.