Tech Digest and Shiny Shiny will be live from Apple's glitzy media event at BBC Television Centre this evening, where all the latest announcements straight out of Cupertino will be beamed to a ravenous gang of tech journos. Safe…
So, here we are, breath bated, to see what it is Sony are going to unveil. Judging by the handout we've just received you can expect tellies. Lots of them.
We start off with some talk about Jeopardy. Jeopardy was the first game show to be broadcast in high definition, fact fans. The relevance to today? Not entirely clear.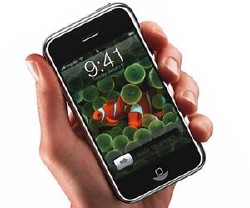 Tech Digest's liveblog of iPhone launch day, with news, analysis and live on-the-spot reportage from New York's Apple Store. Well, Susi badgering people in the queue, anyway… We're in the UK, so all times are GMT.