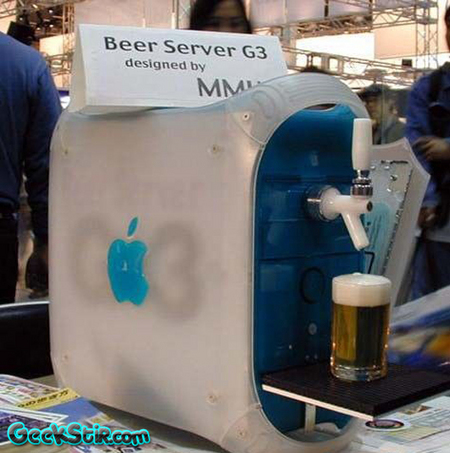 The Apple G3 Server may be considered seriously outdated now that the likes of the Mac Pro have come along, but when it gets a mod like this, it's worth a second look.
The G3 may struggle to run OS X Tiger, and it won't run Leopard, but this model can pour you a Tiger Beer, or perhaps a Cobra, instead.
Does it work as a computer any more? Probably not, but who cares? I've got an old G4 Mac that I know just what to do with now.