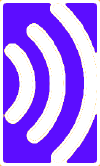 Dell has defended its decision to join the growing number of manufacturers releasing high-speed Wi-Fi equipment based on the draft 802.11n specification.
Given the amount of gadgetry already on the market you'd be forgiven for thinking the standard was near completion, but in fact it isn't due to be ratified until March 2009.
Liam Quinn, Dell's chief technology officer for communications, security, peripherals and systems, told ZDNet that it doesn't really matter that the standard hasn't been finalised yet.