Jonathan Weinberg writes… Regulation? On the web? You must be thinking I've swallowed some happy pills to make a statement like that. After all, the whole premise of the Internet has always been find anything you want, anywhere – hasn't it?
But while it's near on impossible to bring in blanket rules and laws to cover the whole of cyberspace, I do think it is time some sites were forced to put their hands up and take much more responsibility for their actions – and that starts with YouTube.
A poll out today found YouTube is the most popular user-generated site in the UK after attracting 10.4 million people in January. That is a 56 per cent increase in traffic compared to 2007 and just shows the reach it has.
The success of the video-sharing site has been phenomenal. Such fast growth over the years undoubtedly causes problems and makes it difficult for any company to keep up with the demands of hosting such a vast wealth of moving images…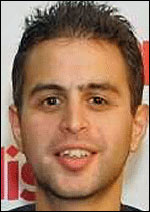 When does a Government go too far in a bid to protect its citizens? When it locks people up without a charge? When it bans people from taking to the streets and puts them under curfew? Or when it employs a TV presenter to look at how the Internet and computer games are harming the nation's youngsters?
This week it's been announced Dr Tanya Byron – star of such TV greats as House of Tiny Tearaways – is to preside over a review of what effect the web and console adventures are having on kids across Britain. And I for one find it not only laughable, but downright disgusting that Gordon Brown and his cohorts think they have the right to interfere in our lives which such a pointless exercise…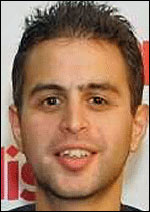 Jonathan Weinberg writes…
It takes a lot to shock me and I thought – having worked on and with the internet for the past seven years – that I knew the majority of its positives and negatives. But I'm truly appalled by BBC1's Panorama investigation into real-life violent videos uploaded onto the web.
Shown on the channel last night, reporters looked at the people who film the sickening scenes, those who have fallen prey to the stupidly named "happy-slapping" attacks (do you see the victims smiling?) and it also focused on the firms allowing such videos to be shown to millions of cyberspace viewers…