O2 has confirmed that they will ban any users who use alternative methods to tether data with their iPhones. The tethering issue has become quite a sore point in the iPhone community since it was announced last week that O2 would only be allowing users to tether who pay for an additional bolt-on to their contracts.
A German website was providing a link to a programme called Mobileconfigs which allows users to change the profile of their local carrier. This would mean that iPhone users could tether without having to go through the official channels – and therefore not pay any extra on their bill.
Although the link doesn't seem to be active at present, there are always going to developers who will look at ways of bypassing the tethering bolt-on charge. It seems that the tethering argument is set to run and run. Oh goody.
(via ITProPortal)
O2 is launching a device for the family home in April known as the Joggler. Horrible name, I know. The idea that arose from some hideous marketing session is that it's dynamic and it juggles all the arrangements so that you don't have to. Bucket please.
It's a £149.99 device with a 7-inch WVGA touchscreen, an AC adaptor, Ethernet port, USB slot, 1GB of internal memory and Wi-Fi connectivity. There is no battery because…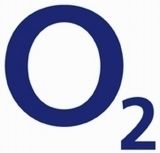 O2 today announced a new range of pay monthly tariffs for new and existing customers, offering improved data rates and simpler pricing.
We've already reported that many Brits only use their mobile for voice calls and texts, with a major reason being confusion over pricing, and O2's own research backs this up.
"This industry is infamous for confusing consumers with the number and complexity of tariffs," said Sally Cowdry, Marketing Director, O2 UK. You're not wrong there.