Scientists at Stanford University have developed a new type of artificial cornea using two interwoven polymer gels of similar makeup to the materials used in soft contact lenses…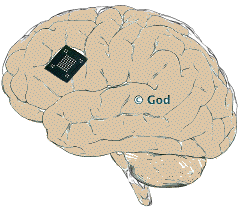 Relax! Intelligent robots and computers aren't going to take over the human race ((at least, I don't think so), but they are likely to get a lot more advanced, and could well end up providing a built-in intelligence boost for us mere mortals.
According to Ray Kurzweil — one of 18 influential thinkers chosen by the US National Academy of Engineering to identify the great technological challenges facing humanity in the 21st century — by the year 2029, machines will have artificial intelligence as advanced as humans.
(Or the year 2016 to match Sun readers. Ouch! Kidding!)