BoxWave Keyboard Buddy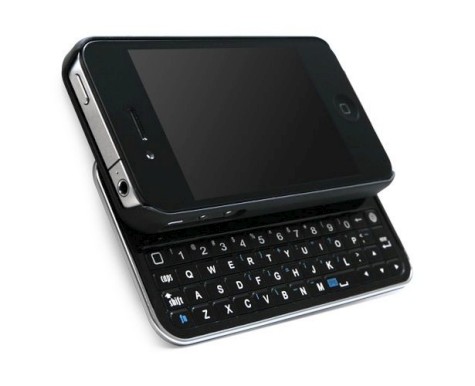 Incase you hadn't realised already, the iPhone doesn't have a
physical keyboard, so if you're hankering for some QWERTY typing action get
a load of this new accessory from Boxwave.Their Keyboard Buddy is a
Bluetooth keyboard that doubles up as a protective case for your iPhone 4. Pair
it with your iPhone and the keyboard slides out for some button
pressing action.With a battery good for 45 days before a USB charge,
it's also got cut-outs for the camera, volume and speaker, so as not to get
in the way of their functionality. Yours for $69.95.
---
---
---
---