Just when you thought you could settle down for a quiet CES safe in the knowledge that the high definition disc format war was at stalemate for at least another six months or so, Warner go and scrap HD DVD,…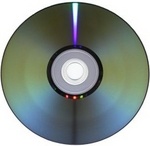 According to research from Video Business, the combined sales of Blu-ray and HD DVD high definition discs was greater than that of VHS cassettes sold in the first half of 2007.
Although standard definition DVD sales also slumped by around 5% in the same period, due mainly to a weak bunch of new releases, the dominant disc format is hardly challenged by these findings.
Sales of pre-recorded video tapes are all but non-existent now, with most consumers preferring the greater convenience, features, quality, and smaller form factor of DVDs.

Alongside LG's impressive hybrid HD DVD / Blu ray player there was also a few other products announced for now officially old-school DVD format. First up is an excitingly named Super Multi Awesome DVD recorder, the DR700N, that "records to…