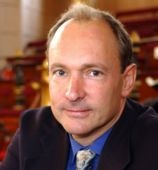 The widely acknowledged founder of the World Wide Web, Tim Berners-Lee, has been named as the most influential person in technology over the past 150 years for his impact on society and groundbreaking technology.
Intel invited a panel of experts to vote on the world's 45 most influential technologists, and came up with some interesting results.
Following Sir Tim come the two founders of Google, Sergey Brin and Larry Page, in second and third places. In fourth place is Gugilelmo Marconi, inventor of the radiotelegraph system, and in fifth place, Jack Kilby, inventor of the integrated circuit and calculator.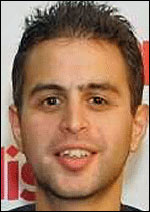 Jonathan Weinberg writes…
It takes a lot to shock me and I thought – having worked on and with the internet for the past seven years – that I knew the majority of its positives and negatives. But I'm truly appalled by BBC1's Panorama investigation into real-life violent videos uploaded onto the web.
Shown on the channel last night, reporters looked at the people who film the sickening scenes, those who have fallen prey to the stupidly named "happy-slapping" attacks (do you see the victims smiling?) and it also focused on the firms allowing such videos to be shown to millions of cyberspace viewers…
Grandfather of the world wide web, Tim Berners-Lee, has appealed to the US Congress to protect the concept of Net Neutrality. He also questioned the value of Digital Rights Management (DRM) He said that it was very important for lawmakers…