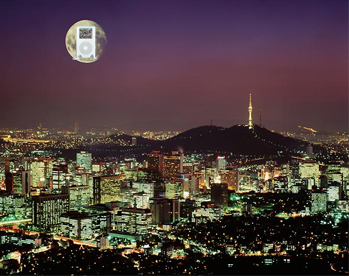 – iPods are scarce in South Korea, with all advertising grinding to a halt also (Gadget Lab)
– Windows Home Server may drop on August the 27th (Engadget)…
And woman. Together. For ever, or at least for a couple of years until they get fed up of each others' breathing sounds and snoring, then file for a fully automated divorce.
The wedding took place in South Korea and, apparently, marks the first ever time a robot has assisted in a wedding. Not quite in the same league as the first trans-Atlantic…