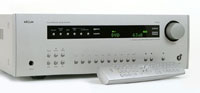 See that product name? Has a small 'i' in it. Now that's cool. The price is perhaps a little less-cool at £1200, but you're getting one very important thing – loads and loads of little silver buttons.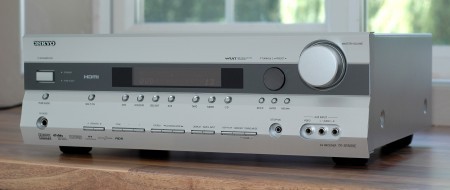 Onkyo has announced that, over the coming two months, it will launch seven new home cinema receivers to the UK market, with prices ranging from £200 to £1400, which it claims will give it the one of the most comprehensive receiver ranges of any manufacturer.
In addition, all of its models priced over £400 will feature integrated on-board decoding for the high definition audio formats Dolby Digital Plus, True HD, DTS-HD, and DTS-HD Master Audio.
All models will feature 1080p compatible HDMI 1.3a inputs and outputs, plus Audyssey microphone-based auto setup.