Oh gawd. Just when you think that everyone's agreed on a set of connectors, you find they've been off agreeing something new behind your back. I've only just noticed that most PC monitors are connected using DVI now and sort of expected that might shift to HDMI once Blu-ray and HD DVD started appearing on more PCs. Not so apparently. DisplayPort is the future now and has been endorsed by Video Electronics Standards Association as the next standard of digital display interface for broad adoption in PCs, monitors, and projectors.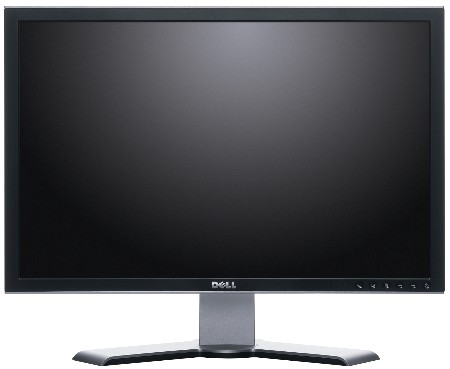 Dell has announced the availability of two new flat-panel LCD monitors, primarily targeted at business users, but also with the mention of gamers. You decide.
The 24-inch UltraSharp 2407WFP-HC is supposed to be ideally suited to multi-tasking high-end graphic designers, gamers, content creators, and financial sector application users.
Its widescreen display features TrueColor Technology, offering 92% colour gamut, and providing accurate colour representation. It has a 178 degree viewing angle both horizontally and vertically, offers up to 1,920 x 1,200 resolution, has a 1,000:1 contrast ratio, and 6ms response time.