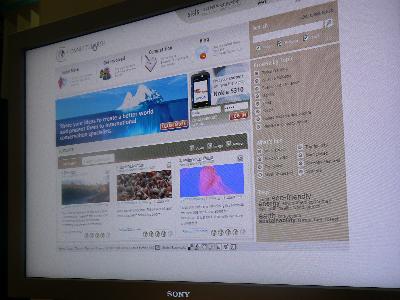 Environmental charity the WWF has teamed up with the World Conservation Union (IUCN) and Nokia on a new website called Connect2Earth, which aims to put young people's Web 2.0 skills to work on saving the planet. It's not due to launch until February next year, but I got a sneak preview at the Nokia World show this week, and got the lowdown from the WWF's online outreach manager David Coles.
"There's a big environmental conference taking place next October in Barcelona called the World Conservation Congress, where world leaders, NGOs and business leaders will be gathering to talk about the environment and sustainability," he says.
"With Connect2Earth, we're trying to create a voice for young people, which can then feed into that event. It's an online and mobile platform for young people to express their thoughts, opinions, hopes and aspirations on the environment."
Continue reading