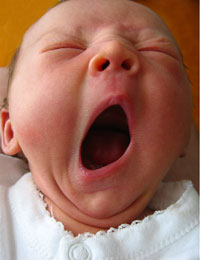 Sure, having a baby can be a huge drain on your finances. Yes, having a baby will seriously impact your 8-hours-a-night sleep-plan. And, of course, you may as well forget about any sort of social life you may have had.
But a baby also brings with it new possibilities - including a whole new world of tech you were probably never even aware of.
Tech like the range of baby monitors announced by VTech. VTech has taken its expertise in telephony technology and applied it to the range. Technology such as the DECT (Digital Enhanced Cordless Telecommunication) and HD sound, which guarantees crystal clear sound and zero interference from any other device.

Continue reading