Here's a colourful profile page from 2005. The images I got hold of are so small I can't see who it is, though I can read the advert for a "Summer Jewish Adventure" in New York City.
Note that currently the service is [thefacebook]. Thankfully, the "the" was dropped — as were the superfluous square brackets — in later versions.
Factoid: More than 850 million photos are uploaded to Facebook each month. How many are of drunk people isn't known.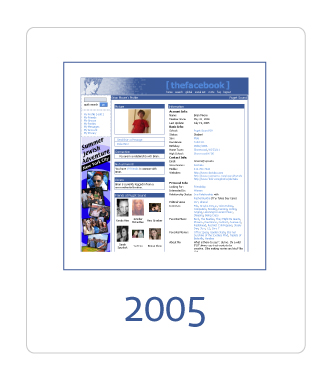 2 of 7